At Rezidor, we "Think Together" by respecting social and ethical issues in the company and the communities in which we operate.
See our "Blu Planet" projects for Radisson Blu & "Adding Colour to Lives" projects for Park Inn by Radisson.
2015 Highlights
The Responsible Business Action Month (RBAM) is a key part of "Think Together" pillar, In September 2015, our hotels across Europe, the Middle East and Africa organized more than 1,300 activities and raised around 320,000 EUR for World Childhood Foundation and local charities and donated an estimated amount of EUR 460,000 in kind.
37,000 volunteer hours have been committed by employees to support projects in their local community such as homeless shelters, soup kitchens, orphanages, etc.
During the RBAM, group's hotels have positively touched the lives of 80,000 people around the world.
Our stories in the Responsible Business Action Month:
Super breakfast
Radisson Blu hotels in Europe, Middle East and Africa celebrated the launch of the new Super Breakfast by serving 2,000 breakfasts to children in need. The brand's "Buy a breakfast, give a breakfast' campaign also helped raise money for local children's charities and the World Childhood Foundation.
Park Inn by Radisson celebrated the launch of its new Responsible Business program 'Adding Colour to Lives' dedicated to helping at-risk youth. The brand partnered with world-famous mural artist Joel Bergner to collectively design and paint murals with at-risk youth in Brussels, Belgium; London, U.K.; Cape Town, South Africa; Malmö, Sweden; and Cologne, Germany.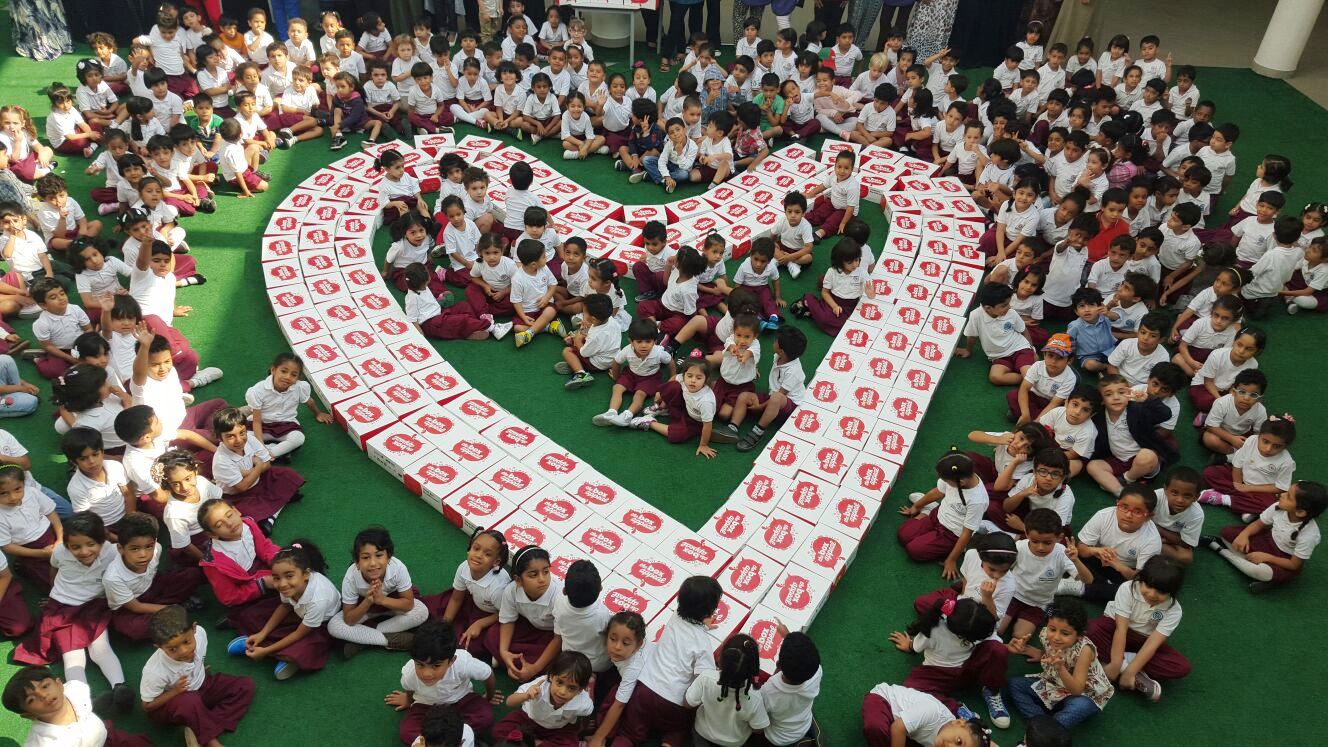 Box Appeal
Twenty-four Radisson Blu and Park Inn by Radisson hotels in six Middle Eastern countries and first-timer South Africa took part in annual Box Appeal. In 2015, the Box Appeal distributed 23,400 boxes filled with necessities to labourers and people in need. This represents a donation in kind of approximately €460,000.
Active for World Childhood Foundation
The ride from Leuven to Brussels (Belgium) by more than 50 of colleagues and their family from Belgium hotels has raised over €6,000. The effort supported three other projects: Advance and The way home in Ukraine and Sixtyonethree in South Africa.
Street Golf Tournament
Three of our hotels in Amsterdam, Radisson Blu Hotel, Amsterdam, Radisson Blu Hotel Amsterdam Airport, Schiphol and Park Inn by Radisson Amsterdam Airport Schiphol hosted the second Radisson Blu/Park Inn "Street golf Tournament". The event raised € 8,002.50 for Ronald McDonald Huis VUmc, a home close to the hospital for families of children affected by serious diseases.