Responsible Investment
We believe our long-standing commitment to Responsible Business makes Rezidor an attractive investment opportunity for investors with a socially responsible investment (SRI) approach.

Rezidor instigated its first environmental policy in 1989 and our comprehensive Responsible Business programme has been in place since 2001. Our efforts in environmental and social sustainability have been acknowledged through the many awards and third-party certifications we have achieved over the years, as well as our signing of the United Nations Global Compact in 2008
More recently, in March 2011, Rezidor was recognised by the Ethisphere Institute (USA) as one of the World's Most Ethical Companies. Out of a record number of nominations for the award, Rezidor secured its place on the list by going the extra mile, implementing upright business practices and initiatives that are instrumental to the company's success, benefit the community and raise the bar for ethical standards within the industry.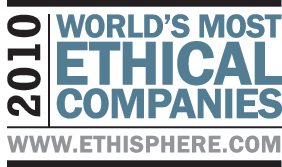 In July 2010, Rezidor was included in both the OMX GES Sustainability Nordic Index and the OMX GES Sustainability Sweden Index.
To read more about the Responsible Business programme and view our most recent annual Responsible Business Report click here.