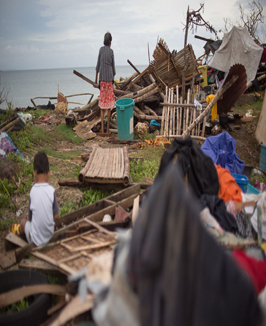 Svenska

The Swedish edition of this web site is not a complete copy of the English edition. If you want to have a full overview of Rezidor you should use the English edition.
Grow with the fastest!
Latest NewsThe Rezidor Hotel Group to assist with Typhoon Haiyan Relief
In recent weeks Typhoon Haiyan which left thousands dead, injured countless more, and caused extensive damage to the east coast of the Philippines. The worst damage occurred in Tacloban, which is about 100 miles north east of Cebu where we have two Carlson Rezidor hotels. Amongst Rezidor's 35,000 strong workforce 1,100 team members are from the Philippines.  more
Grow with the fastest!As one of the world's fastest growing hotel companies, The Rezidor Hotel Group is committed to rapid expansion: we mean what we say and deliver what we promise. Our portfolio - featuring pure, respected, world-class hotel brands like Radisson Blu, Park Inn by Radisson and Hotel Missoni - has multiplied more than tenfold since 1993. We rank among the five largest hotel management companies in the world, with more than 430 hotels and 95,000 rooms in over 70 countries across Europe, Middle East and Africa. more
We love our businessA statement like this says a lot about the kind of organisation that we are. It reflects our understanding of the vital need to continuously evaluate what we do, relative to the markets and times in which we operate. And to continuously re-evaluate how we then communicate the ever-evolving needs of our business to every one of our stakeholders. This, we believe, makes The Rezidor Hotel Group a very different kind of hospitality management company. more
Our Mission, Vision, Values & CredoOur Mission is to provide unique "Yes I Can!" service. Our Vision is to be recognised as the
The most passionate team of hoteliers
The most innovative and responsible organisation
The most dynamic hotel company in EMEA
The preferred hotel company to invest in and to do business with
more
A solid business modelOur strategy of further profitable growth through non-committed contracts includes a strong focus on the emerging markets - like Russia, other CIS countries and Africa - which offer great potential due to their wealth of natural resources, high GDP growth and their lack of internationally-branded hotel rooms. more
World-class hotel brandsSuccess in this highly competitive industry depends on developing truly creative brands that both meet and exceed guests' needs and expectations: on creating relevant, desirable hotels and products that are easy for travellers to find and easy to buy. We operate a carefully segmented portfolio of brands covering the key hotel market sectors - from comfortable mid-market with full service to first class high-service level, lifestyle and to complete luxury. more
Our Fabulous New FlagshipsExplore and enjoy our fantastic world of spectacular new hotels and resorts. more
The Perfect GiftYes You Can! Soak up a soothing spa treatment in Ireland, a shopping weekend in Berlin or Stockholm, a cosy dinner in Paris, a ski trip in Trysil, a city break in Rome... The choice is yours with the Rezidor gift card. more
Message from CEO
Wolfgang M. Neumann, President & CEO, unveils Rezidor's 4D Strategy DEVELOP Talent, DELIGHT Guests, DRIVE Business & DELIVER Results.
Watch here!
35,000+
Employees - 125+ Nationalities

Latest Webcast
Enlarge
more
96,000+
Rooms in operation
and under
development