Verres en Vers
A Well Seasoned Update
Verres en Vers is The Rezidor Hotel Group's contemporary take on a brasserie-style French restaurant, with expertly cooked, seasonal food, an engaging atmosphere and more than a hint of artistic glamour.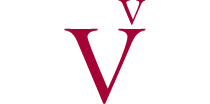 Rezidor's special update of a traditional French brasserie, Verres en Vers is a reinvented classic, with the robustly seasonal cuisine of a neighbourhood Parisian restaurant served in chic surroundings with an informed style that's totally relevant to now. Our wine philosophy is simple – regional French, accessible and interesting.

Our fantastic fruits de mer display and seasonal plat du jours have all the best ingredients for success. Verres en Vers is a contemporary brasserie, characterised by a consistent quality of service, produce and design, combined with a liberal dash of Yes I Can! bon viveur spirit, making it the ideal venue for a relaxing Sunday brunch, an intimate encounter or a large, sociable get-together.
Brasserie Verres en Vers signature

Brasserie Verres en Vers people

Brasserie Verres en Vers people

Brasserie Verres en Vers people

Brasserie Verres en Vers people

Brasserie Verres en Vers people

Brasserie Verres en Vers signature desserts

Brasserie Verres en Vers people

Brasserie Verres en Vers signature food

Brasserie Verres en Vers interior design details

Brasserie Verres en Vers people

Brasserie Verres en Vers people

Brasserie Verres en Vers interior design details

Brasserie Verres en Vers service

Brasserie Verres en Vers people

Brasserie Verres en Vers ambience

Brasserie Verres en Vers signature dishes

Brasserie Verres en Vers interior design details

Brasserie Verres en Vers delights

Brasserie Verres en Vers interior design details

Brasserie Verres en Vers ambience

Brasserie Verres en Vers details

Brasserie Verres en Vers people

Brasserie Verres en Vers interior design details